The most expensive cars in the world – Top 10
We are getting closer to the finish line. We offer you the 3rd place ranking and the price of 10 000 000 $ for the Mercedes-Benz SLR McLaren 999 Red Gold Dream Ueli Anliker produced in 2011.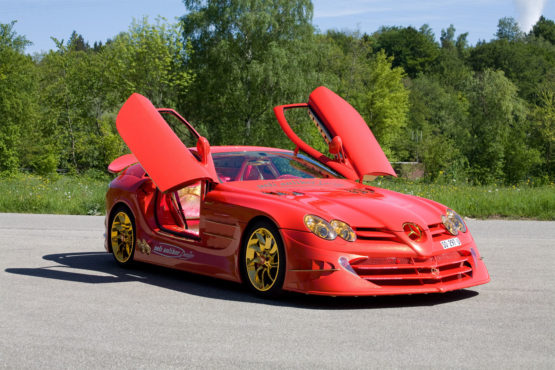 What will surprise you with a copy of this? First of all, its outstanding tuning, namely:
600 rubies
24-carat gold
35,000 hours working professionals.
Gold is available in all the most important and most visible elements -the front grille, wheels, steering wheel, pedals, dashboard, door panels … The list can be listed for a long time. Rubies are all acting nuts, bolts, control buttons. So say a girls best friend – a machine with diamonds.
700 horsepower, a speed of 350 kilometers per hour, innovative safety system. This machine can be a long time to describe the list of advantages, disadvantages because she simply does not. If the machine will be stolen, the owner will find it very quickly anywhere in the world, thanks to the tracking device with GPS function. Precious sports car is equipped with a radar sensor that will not allow to touch and detractors.