Top 11 most expensive and the best yachts in the world
6. Serene – $ 330 million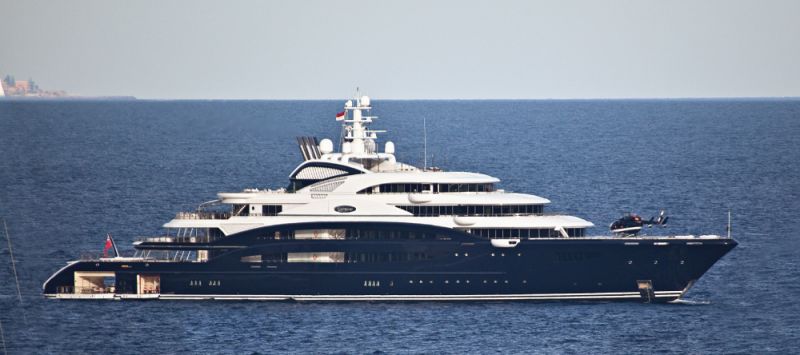 The length of 134 meter yacht owned by Russian citizen Yuri Scheffler, who created the "SPI Group". $ 800 million -. About the same amount estimated its capital. Among the features of the expensive yachts: an indoor climbing wall, a children's playroom. On the "Serene" placed cabins for 24 guests and 52 crew members. The fifth line is among the most expensive yachts in the world.
The fully custom-built Serene motor megayacht, 133 meters long, was built in 2011 at the Fincantieri shipyard. All the design of this luxury vessel, including an unusually complex exterior design, is the merit of the Espen Oeino studio. The interior of the yacht was designed by Reymond Langton Desizhn.
The interior layout of the Serene yacht allows you to comfortably accommodate up to 24 guests in 12 cabins, including the owner's apartment, one VIP cabin, 7 double cabins and 3 double cabins with separate beds. On board the megayacht also accommodates 52 team members to ensure a serene and luxurious stay for all guests. Ageless "timeless" design, beautiful furnishings and luxurious layout are present everywhere in its living quarters, creating an elegant and comfortable atmosphere.
Megayacht with a steel casing and an aluminum superstructure has roll stabilizers of zero speed, which also provide complete comfort when swimming in rough sea. Superyacht Serene is able to develop a speed of 20 knots when cruising around 15 knots
In addition to the roll stabilizers at the anchorage, guests can enjoy onboard the megayachts a gym, a jacuzzi (on deck), an elevator, a helicopter landing area, tenders in the garage, a bathing platform, a swimming pool, a beach club, air conditioning, a library and underwater lights. The yacht goes under the flag of the Cayman Islands and is always ready to receive on board guests wishing to spend a week or two on a charter voyage.