Top 10 best beaches in Turkey
3. Iztuzu beach (Dalyan)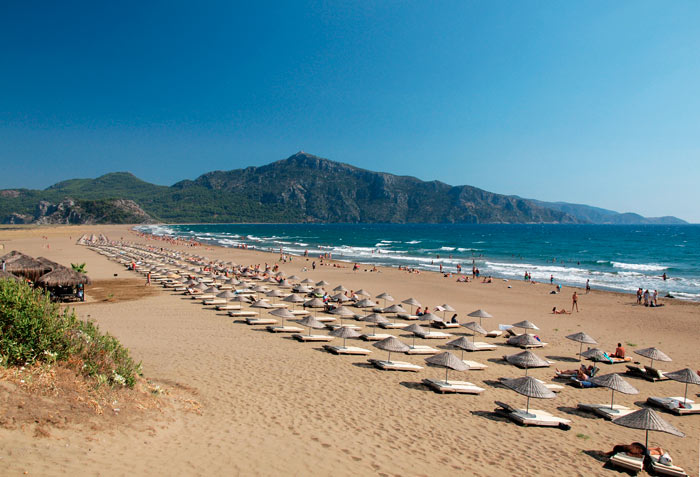 Beautiful beach Iztuzu in the south-west coast of Turkey. Length of more than five kilometers. Its peculiarity lies in the fact that on the one hand the coastline bordering the Mediterranean Sea, and on the other – the waters of the Dalyan River. On the beach you can find a place with a great view of the sea.
Relax on the Iztuzu beach will be a truly memorable experience. Tourists will certainly surprise the purity and transparency of both reservoirs. The beach itself is strewn with fine white sand.
From the beach attractions, it is possible to note the presence on it at certain times of year, flocks of turtles. These huge animals coexist peacefully with people and do not mind being photographed with vacationers. In this regard, the beach Iztuzu beach has another name – "Turtle Island." They go out on the land to make a clutch of eggs. That is why here you can not go with pets, as well as install any structure other than the locker rooms.