Stars caught without makeup
Advertisements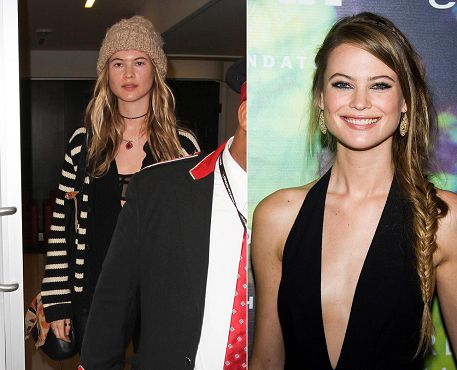 Advertisements
BEHATI PRINSLOO
Not all supermodels can be runway ready at all times, including Victoria's Secret model Behati Prinsloo, who is married to the hunky Adam Levine. The Namibian 25-year-old made her way solo through through LAX showing off her natural beauty in a beanie and casual cardigan on Jan. 19, 2015.
Prinsloo was born and raised in Namibia (then a trust territory of South Africa called South-West Africa until 1990), where her father, Boet, is a church minister, and her mother, Magda, runs a bed and breakfast. She grew up speaking Afrikaans and was educated in English.
While on holiday in Cape Town, South Africa, at the age of 15, Prinsloo was discovered by Storm Model Management founder Sarah Doukas (who discovered Kate Moss).