Celebrities before and after makeup
Advertisements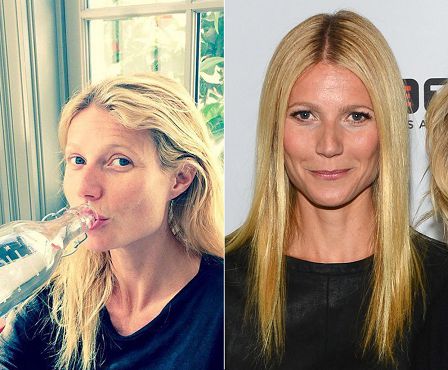 Advertisements
GWYNETH PALTROW
Gwyneth Paltrow sipped water with a clear face in this picture she posted to Instagram on March 22, 2014. «Full of healing power. #iLoveWater #WorldWaterday,» she wrote.
Since 2008, she has portrayed Pepper Potts, the female lead of the Iron Man franchise in the Marvel Cinematic Universe, in Iron Man (2008), Iron Man 2 (2010), The Avengers (2012), and Iron Man 3 (2013).
Paltrow also won an Emmy Award for Outstanding Guest Actress in a Comedy Series in 2011 for her role as Holly Holliday on the FOX hit television series Glee, her first and so far only foray into television acting, for the episode The Substitute. Paltrow reprised this role four more times throughout the show's run.