Before and After Makeup Celebs: Good, Bad, and the Ugly!
#4 Madonna Shows her Age
Madonna's no-makeup look really is proof that underneath it all, she's just like us. Of course, she's just like us with a fatter wallet and donning more designer labels.
Advertisements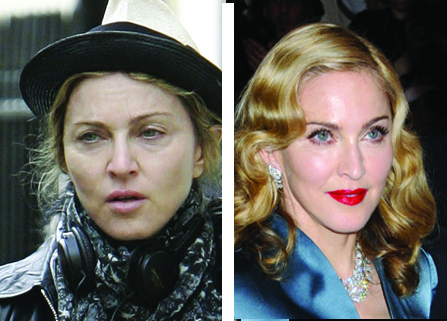 Advertisements
It's safe to say that most of us feel Madonna has aged well. However, her non-makeup look shows the singer with dull skin that appears to be starting to sag. Madge doesn't have to go full-out glam every time she steps out, but how about a 5-minute face? Some primer, a pinkish gloss, bronzer or blush to contour her cheekbones and some mascara who have worked wonders here.
Remember that next time you're about to step out in public with a naked face! Impressions are everything, put some effort into your look!